We are YJT
We Manufacture Excellent
Common Rail Parts
Our company
YJT corporation , founded in 1976, is a leading fuel injection system which is at the forefront of the technological changes sweeping the world. For more than 40 years, we have been focusing on quality control and management systems such as ISO and TS.
We invest significantly in advanced manufacturing equipment like UVA Lidköping internal grinding machines from Sweden, Bahmüller cylindrical grinding machines from Germany, Studer cylindrical grinding from Switzerland, and Extrudehone AFM (Abrasive Flow Machining) machines from USA, Posalux EDM machine from Switzerland, Ghiringhelli centerless grinding machine from Italy, and flow testing machines by self-developed, etc.
Meanwhile, a series of advanced laboratory equipment, such as Mahr roundness instrument, Mahr roughness profiler roughness meter, and Zygo white light interferometer. We are fully confident that all products YJT made will meet 100% of the design requirements, as well as we have a number of patents to ensure that the product has an extremely long lifetime.
As a high-tech corporation, we provide our clients: common rail related products, fuel injectors, and precision assemblies including control valve set, orifice plate, control rod, and repair kit, which cover almost Euro III, Euro IV and above roads and non-road machinery.
---
Common Rail Parts Manufacturing Equipments

---
Ultra-precision Grinding

---
Your Vision is Our Mission
Our mission is very clear - To apply our talents and tools in order to take vehicle emissions, fuel economy, and longevity to their highest levels of performance.
    As a global common rail component manufacturer and supplier as well as an expert in highly complex grinding applications.Our long-standing experience in internal grinding, microbore extrusion grinding and external precision grinding allows us to meet the most stringent quality standards, and we believe that our quality is perfectly consistent and highly sustainable.
    YJT was founded more than 40 years,we remain true to our business philosophy to always provide the best possible quality of production and application engineering services.We do not only offer technical expertise but are committed to build a relationship with our customers that is based on mutual trust. We aim to be your partner in developing and efficiently turning your vision into custom-fit products.
    Whatever your task, we will quickly provide the perfect high-precision solution. Our dedicated and reliable team is eager to take on new challenges, contributing their expertise and experience whenever required.
    At YJT, we believe in ongoingpersonnel development, goal-orientation, integrity and mutual respect. We are always happy to share these values and thus forms the foundation for our continuity and success.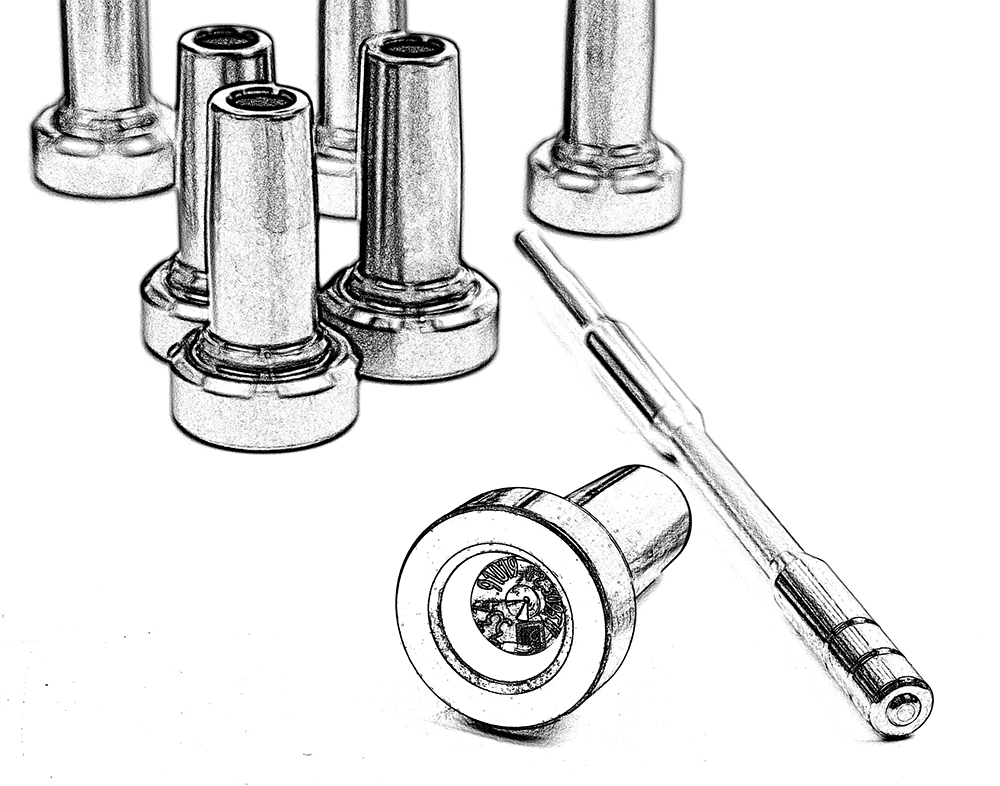 ---
Trust: we earn the trust we give.
Trust is the basis for everything we do and the prerequisite for our success. We keep our promises. We are aware that trust is hard to gain and can be easily destroyed. That is why we prove at all times that the trust placed in us is worth it.
Safety Stewardship
We must ensure people's wellbeing. We are fully committed to the health and safety of our workforce and on the protection of our neighbors, the environment and our assets.But safety is not simply about statistics. It's about protecting our people. We will not be satisfied until we achieve - and sustain - zero accidents at all our facilities.
Respect
We demonstrate respect for each other, accept accountability, take risks together and show positive intent while having fun along the way.
Excellence
We excel with a growth mindset to go beyond by delighting them with our agility, innovation, ability to listen and our responsiveness.
Environment
A healthy planet matters. That's why we're committed to actions that restore and preserve the environment, including reducing waste, conserving resources, recycling materials and inventing technologies that minimize - and ultimately eliminate - vehicle emissions.
Social
Business success must also be accompanied by social success. We have an obligation to engage in ethical practices that influence our decisions and guide our outcomes to the benefit of society at large.
Entrepreneurial Spirit
We maintain a corporate culture that values originality, invention and creativity, and that nurtures these qualities through openness and reverence for the entrepreneurial spirit.
Efficiency and Effectiveness
We continuously collaborate with our customers and within our teams to discover and apply safer, better, faster and more cost-efficient ways to provide the services our customers value.